1. Happy birthday week to meeeeeeee. I hoard my gift cards and coupons to buy gifts for my birthday like any other garden variety crazy lady.
A - I like to kick the spring off with a new pair of Sanuks every year.
B - I had a rewards certificate and 20% off at the Hallmark near my office, which has the worst selection of Yankee candles ever. I was looking for Sun & Sand but this one isn't too bad. Although I Beavis & Butthead laughed over the name with wood in it because I'm a 10 year old boy.
C - I bought perfume for the first time in five years and have been obsessively smelling myself ever since. I can't be the only person who does this. Thanks to two Sephora gift cards, I got Tocca Stella perfume and some hair ties for freeeee.
2. Self birthday gifts, the clothes section. Everything is from LOFT aside from the skirt, that's from Le Gap. I had a $50 gift card to LOFT and $25 in Rewards at Le Gap. Boom. These don't photograph well and look better in person, but there you go. I like to use my birthday as an excuse to update my spring wardrobe.
3. To round out my birthday shopping, I'm considering a Roku. I'm also on the hunt for a new purse. MFD and I don't exchange gifts and buy what we need when we need it. Birthdays = Treat yo'self.
4.
Wednesday morning train vignette
: I stood up as we pulled into my stop and put my hand on the door to balance myself.
Lady behind me, leaning forward to say in my ear: "Not yet."
Me: "Excuse me?"
Lady: "We're not there yet."
Me: "Yes, I know. I know this because the train is still moving."
Lady:"I just wanted to be sure you knew."
This is the little shit people do daily during a commute that slowly drives you insane.
5. I am intensely interested in the missing airplane. I feel terrible for the families of the people. For me not knowing what the hell happened would be worse than having a concrete answer. My brain continues to broadcast images of the plane being LOST, as in on the island. TV has warped me.
6. Pictures from Mexico tell me a sad fat story. I need to move my ass more. If I'm busy or tired, exercise is the first thing I let slip and it should be the last. And for crap's sake I need to stop slumping. Eating could improve too, but birthday meals are coming. So...later for that. hahaha So far this week I've done my 40 minutes of exercise daily. Feel free to ask me if I've moved my fat ass on any given day. I'm not one of those
I love exercise
people so don't worry, you'll never have to hear me say things like "do work." I'll leave that to the professionals. For more on what 40/40 is,
visit my friend Gwen and she'll tell you all about it
.
7. MFD and I had a lovely birthday dinner with my parents last night at Brother's Pizza, my favorite. Thanks for dinner and gifts Dad & Carol!
8. I'm quite pleased with my new facial self tanner. It has excellent reviews all across the interwebs and now from me as well. MFD says it stinks, but the smell doesn't bother me. I apply it by mixing it in with Cerave night. I do not use my retinol lotion on the nights I apply this. I will now be tan for all eternity without having to bake in the sun.
9.This guy is having the best life ever but no matter what he does in life he will always be David Wooderson to me, and I mean that in the best way. Party at the Moon Tower.
And funny commentary aside, this shirt is on its way to MFD.
10. Ecard of the week...people always seem surprised that I don't want to go out and get shit canned on my birthday anymore. I don't want to waste part of my birthday weekend with a hangover.
I do what I want
. And what I want in this case is dinner at Zahav tomorrow night and a day of kicking around in yoga pants on my birthday on Saturday.
Tomorrow, Sarah from Beauty School Dropout will be here with a birthday themed post since she is a fellow March baby. See you then, friend.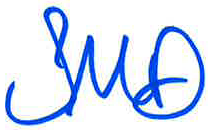 Linking up with
Kristin for Stuff & Things
.