Happy by Pharrell. Yes, I know you all love it.
Tomorrow is the first day of spring and there isn't one goddamn 60 degree or higher day in the 10 day forecast.
The girl on my morning train who has her text alert on so freaking loud, it's the only sound every other minute.
Constant whining. Life isn't fair. Get over it.
Incessant and insidious dog hair.
Snow on Saint Patrick's Day. That's too late, winter. Move along.
People who beep their horn the second the light turns green, before you can move your foot from the brake to the gas. There is a special road in hell for you where the cars never move, the doors are sealed shut, and the radio only plays Bieber for eternity. Enjoy, motherfuckers!
Kris Jenner. Everything about Kris Jenner.
Menacing homeless people. You go your way and I'll go mine, homeless friends. I'll buy you a bagel. I'll bring you socks. I'll call Project Home when it's too cold for you to be on the streets. In return? Do not spit at me when I have no cigarettes to give you, man with no shoes near 16th & Market. Do not follow me around Logan Square shouting at me about being a whore white girl who fucks all the black guys in the shelter, guy from my lunch walk on Tuesday. Okay? Mental illness is an epidemic, we need better care.
Some of my shows. The Originals and Reign got the ax from the DVR this week.
People who refuse to use contractions. FYI, your writing sounds too formal, not uber intelligent like you're intending.
Luke Skywalker. He's such a whiny bitchass.
Head bands on foreheads. Foreheads don't need a decoration.
Wearied fitness gurus complaining about crowded gyms in the spring. So sorry. I forgot you were born in the gym, own it, and are cranky that a bunch of people want to be healthier and look better before they have to start wearing less clothes.
Not washing my hair then getting to work and realizing I should've washed it.
Google. I have two gmail accounts and access to MFD's calendar (also a gmail account) and it keeps playing hocus pocus and signing me in and out of shit. This happens to me every year when I try to renew the domain for this blog.
People who insist on say no spoilers years after shows have ended. I feel an immediate overwhelming urge to give a complete plot synopsis and tell you ALL THE SECRETS!
What's annoying you lately?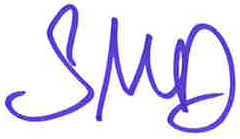 This is closely related to my old I don't get its:
Linking up with Kathy for Humpday Confessions.
Linking up with Shanna for Random Wednesday