1. Exercise 3x/week.
2. Clean up Pinterest boards.
3. Spring cleaning inside.
4. Spring cleaning outside.
5. Plant flowers and herbs.


6. Paint book case.


7. Visit a covered bridge.
8. Participate in
Bark For Life
with all three dogs, MFD, and Debbie.
9. Raise $350 for Relay For Life. Do you want to help me get there?
Click here to donate
.
10. Go vegetarian for one week.
11. Purge clothes.
12. Walk dogs every day it doesn't rain.
13. Watch first two seasons of The Wire.
14. Visit The Barnes.
15. See American Hustle, August: Osage County, Her, That Awkward Moment, Dallas Buyers Club, and Nebraska.
I'm also doing another spending freeze in April. Are you going to join me and
Marla
? I'll go over the rules again before it begins. Bloggers, plan to link up on May 6.
Ecard of the week to celebrate the first day of spring:
Boom shaka-laka. What's on your spring to do list?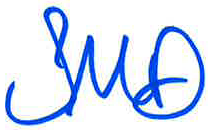 Linking up with
Kristin for Stuff & Things
.