recommendations are in bold
. Aside from me, this month you get recs from Gwen at
Confessions of a Gila Monster
(today
is
Gwensday after all) and Steph at
Insert Classy Here
. Links to their blogs and other social media shebangs are under their recommendations. They're both on my daily reads, I hope you check them out. Go forth and enjoy!
1. Night Film by Marisha Pessl:
What a totally weird yet engrossing book. I was just on the edge of being frightened. I stayed up late to read it. That's like the best seal of approval I can give on a book.
2. Slashing your TV shows.
I cut The Originals, Reign, and The Following without a second thought this month. One minute they were there, the next they were erased from my DVR forever. Fickle dee dee, that's me. I'll probably pick The Following back up On Demand at some point because...Kevin Bacon.
3. March Madness.
I'm not a sports lover but I love the madness and mostly I love the fact that anyone can win. I love the upsets more than I care about my busted brackets.
4. Coach outlet emails
. Sign up to receive invites to sales, you can't just go on and purchase. I love the quality of Coach and they truly do last, but I've never bought a full price bag and I never will. I don't even go to the outlet anymore, I just cherry pick sales. Visit
http://www.coachfactory.com/
. Recent acquisitions using birthday month cash:
5. Mr. Clean with Gain.
I make a lot of my own cleaning products, but I haven't been able to make the scent of Gain, which I find strangely intoxicating for my laundry and home. Lori introduced me to this on our last Target trip and if it wasn't poisonous I'd drink it, I love it so much.
Thanks to Gwen & Steph for playing my reindeer games. I love the monthly recommendations posts.
What do you recommend this month?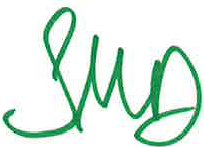 Linking up with Kathy for Humpday Confessions.
Linking up with Shanna for Random Wednesday