I tend to get a little reflective in my birthday month. In my early and mid-20s, these reflections were more of the
am I on the right path
,
am I where I should be
nature
.
Now I know I'm on the right path and where I should be, so it's more like
what do I want to accomplish this year
and
where should we go on vacation
? Nevertheless, I do still reflect, and I think about how I've been at different stages in my life, what's gotten better, stayed the same, or worsened. As we come to the last Friday in this lovely birthday month, I thought I'd share five things that have improved for me with age.
1.I feel like I settle into myself more every year. Like I'm more authentically me than ever before. It's hard to explain, but I really like the feeling. I also know comparison is the thief of joy. I am me, you are you, we have different bodies, minds, souls, strengths, weaknesses. That's okay.
2. I've learned to pick my battles. Sometimes no matter what you do you can't win, and when I know that going in I'll spare myself the confrontation. Not everything or everyone is worth speaking up or out for, and I'm better at making that distinction now.
3. I have more perspective. A crisis is treated as such. Everything else is a minor inconvenience. And a lot of shit plain old just doesn't matter. I also know my modus operandi: I'll weather it better if I can make it funny and laugh my way through it. Things I will never laugh myself through: a real or perceived threat of lice or bedbugs. That shit would scar my soul. I know my limits.
4. Never one to be concerned about what others think or say about me, every year I care even less if that's possible. Throughout my life, I've been surrounded by supportive and encouraging framily. What they think matters to me. Doing what I think is right, staying true to myself, and being a good person matters to me. What people standing outside my circle have to say? I have zero fucks left to give about that.
5. No fear about how a meal is going to turn out. If it turns out good, awesome. If it doesn't, pizza delivery works too.
And a bonus for you, since it's Friday and that makes me nicer than normal. I've said this before on this blog but it bears repeating: Comparison is the thief of joy. I am me, you are you, we have different bodies, minds, souls, strengths, weaknesses, opinions, bad traits, good traits. That's okay. Don't worry about what anyone else is doing.
What's improved for you with age?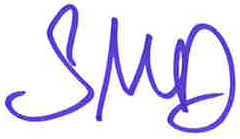 Tons of love going out to my friend Gwen in Ohio today! #fightlikeagirl
Linking up with Joy as always, and the Northeast Bloggers