I know, I know. You have things to do in April. You can't possibly participate in a spending freeze of any sort. Thank you and Good Day.
I'm here to tell you that you can, because in this April Wallet Watch, you make the rules. Where would you like to spend less? Do you spend $25 a week at Starbucks and would like to try spending $10? This is the challenge for you.
Watching your wallet doesn't mean you can't spend any money unless that's what you want it to mean. If you want to cut spending totally, do that. You're the boss with the hot sauce.
I'm coming in hot from a spendful birthday month, so my goal in April is no clothes, accessories, or beauty products. You might
need
clothes or lotion but have been eating out every day for breakfast or lunch and would like to cut back on that. Make this work to suit you and your life - we each have our own wallets to watch. But if you're feeling uninspired, feel free to use my rules.
My Five Wallet Watch Rules
1. Wallet watch lasts from April 1 - 30.
2. No buying clothes, shoes, other accessories, or beauty products except the weekend of April 11-13, when money has been budgeted for some shopping during a weekend away.
3. Only one DD coffee per week except for weekends away (April 4-6 and April 11-13).
4. Cook out of the pantry and freezer and really use what I have before food shopping.
5. Stay within budget for all outings, including weekends away.
Whatever goals you set for yourself, be realistic. Make changes to your spending habits for the next month that can work for you so you don't hate me and yourself by April 30.
Once you set
your
rules, live by them. Write down any expenditures that aren't in your budget, grab the button below and report in on your experience on Tuesday, May 6. Bloggers, link up your posts. Non-bloggers, prepare to share your list of wallet watch victories, failures, and reflections in the comments here or on Facebook or twitter.
What do you say? Are you down for an April Wallet Watch with me & Marla from
Luck Fupus
?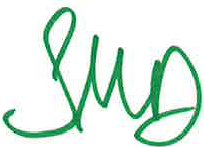 Previous no spend check ins:
My Dirty Book of Shame - Spending Freeze Diary Violations and Realizations
Spending Freeze Book of Sin - I Veruca'd Myself
)
Sinful Admissions of a No Spend September
Coming Clean on the January Spending Freeze