1. The asshole who shrugs off any and all winter weather events and makes you feel like an over reactor for not wanting to deal with or drive in snow or ice. 57 feet of snow?
I got this, bro.
An inch of ice?
What, you don't have four wheel drive?
Likewise, the people who bitch both when they make the kids go to school and when they keep them out of school, and also worry that the kids could lose spring break. p.s. Spring break does not happen for most people in the world, missing a few days of it or the entire thing will not hurt you irreparably. I promise.
source
2. The asshole who points out the obvious as a passive aggressive way to belittle you.
Wow you really did a number on this...let's see if I can fix it.
No shit, Sherlock. I could've done without the intro commentary. Less talky downy, more fixy.
3. The asshole who can't be pleased. Two weeks ago, my train was stuck on the track for three hours. The next day, the SEPTA service manager came on the train in person (this never happens) to tell everyone exactly what went wrong and to take responsibility. Which is all you can do when you inconvenience, upset, or offend someone, right? The Asshole Who Can't Be Pleased pipes up demanding to be comped for her dinner and her time. Lady, you know that's not happening and now you're just making another person squirm for sport. This guy is just a guy trying to make things right. What would please you, self-flagellation on his part? He fucked up and admitted it. Be a human being and let him off the hook.
4. The asshole who commutes via regional rail. This asshole comes in many forms, including:
the asshole listening to headphones with the volume so loud that everyone in the train car can hear it
the asshole stretching out like the seat is their couch and not a seat they need to share with other people
the asshole who rushes to stand in front of someone so they can get on or off the train first
the asshole who picks fights with other people like they are a monarch and the train is their kingdom
the assholes who act like people who ask questions about stops and fares are helpless fools who know nothing about life instead of people who just don't take the train every day.
5. The asshole who holds up the grocery store line by dawdling on their phone or letting their kids help them check out. Do those things on your own time, not when there's a line behind you. There's a special place in hell for you. If you want to rage against more grocery store assholery,
check out Steph's post
.
Since we all know the types of assholes are endless, I confined myself to assholes I've encountered recently. What types of assholes are on your list on this fine Friday?
Congrats to Kathy at
Vodka and Soda
, winner of The Container Store $50 gift card giveaway!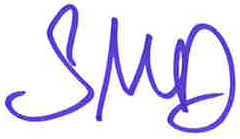 Linking up with Joy as always, and the Northeast Bloggers