I know. Math. It's a lot to ask of you any day, but especially on a Friday. I apologize. Let's gird our loins and add up the week, shall we?
Plus
+6 Lunch with my friends
Carly
and
Marla
at El Vez (three points each for the company and food)
+1 Relay For Life Meeting
+1 No more gray hairs, thanks to the best stylist around, Kristi (who is a good friend and hilarious to boot)
+5 Some warmer days with snow melt
+5 Drank 100+ oz of water daily, snacked on raw veggies, met exercise goals for the week by Thursday
+5 New table runner shipped from Lori that perfectly matches the dining room
Minus
-3 Roof leak into MFD's closet room. Could've been worse.
-2 More snow Tuesday morning just in time for rush hour
-1 Ice breakers wasting 10 minutes at Relay For Life meeting. Adults giving free time = no icebreakers needed. Sorry for any time I have ever thought ice breakers were good ideas to subject others to.
-5 Caught without a book since Monday
-3 Re-freeze from the warm up almost caused me to get into an accident three different times on Thursday morning, all on the Woodhaven Access Road
-3 Potholes. Pennsylvania = Potholevania
-2 Ate eleventy billion bad things on Thursday
=
+4 for the week
Not bad.
Has someone good at these things checked my math?
How did your week turn out?
Good Friday reads -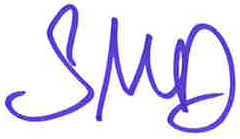 Linking up with