I've written about people
sharing inappropriate things on social media before
. Most normal people shake their heads when others over share personal things that don't belong in a Facebook status: things about their relationship, real or invented drama among their circles. But I also hear people complaining when people only share the shiny parts of their lives on Facebook or in blogs. Let me get this straight: we don't want to hear about your bullshit, but at the same time we demand to know that you have bullshit going on or we will not like you because you're posing like your life is perfect? That doesn't add up.
Perfection is an illusion. We all know this, yes? So why do we hate on people who only share their good? There's no social code that says you must or should let it all hang out there. Even when someone's life appears perfect, you
know
it's not. Everyone has shitty things happen. Everyone battles fear and insecurity. No person on this earth is perfect or has a perfect life. Personally? I find our imperfections fascinating. The mix of things we're very good at and things we're very bad at make us unique and complex. Our personal mix is what differentiates us from each other and from robots.
I've never been the girl who buys something, wears something, or does something just because everyone else is doing it. I am okay with me being me and you being you, and with us co-existing even though we're not carbon copies of each other. I want you to be better than me at some things because I'm better than you at some things. It all balances out. I don't understand why people struggle with that. Just because someone is good at something you're not doesn't mean their life is better or that they're better than you. It doesn't make you or your life less. We all excel at different things. We can try to improve in areas in which we lack, or we can just sit back and admire someone else's talents. There's no shame in chasing self-improvement or in just admitting something is not one of your strengths and letting it ride.
The next time you find yourself about to utter
she acts like her life is perfect
, just think about the times you've been dealing with something heavy but have chosen to put a good face on when you left the house. You might have just freaked out to your best friend on the phone, but someone seeing you a half hour later would never know because you don't wear your trials on your sleeve. Newsflash! Other people do that too.
It's not being dishonest - it's choosing who has a seat at the table when you're vulnerable. There's no crime in showing the world at large what you want them to see. We all do it.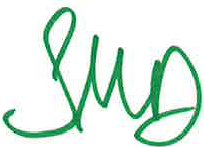 Linking up with
Kathy for Humpday Confessions
Linking up with Shanna for Random Wednesday