Friday we bowled to celebrate Aubrey's birthday, which is actually today. Happy birthday to my soon to be sister-in-law who I am so glad I actually like as a person and friend. That doesn't always happen when your people get married! Enjoy your last birthday as an unmarried lady Aub. Above you see me and MFD with my two brothers and Aub, as well as my bowling name - Queenie - that's how I appear in my mom's phone. hahaha
Last week kicked my ass. We had a glorious sleep in on Saturday and I made a nice breakfast. I also put together that lamp you see there behind our new purple chair. Both were purchases budgeted for in December with extra December cash, bought after the Christmas stuff was away. I made a simple dinner of flounder, broccoli, and rice - all out of the freezer. I'm trying to cook out of my freezer and pantry until both are bare.
Other Saturday things: watching a marathon of Extreme Cheapskate and two viewings of Revenge of the Nerds.
Another fun night of Coach Bingo featuring Frank as the best caller. Did I hear a niner in there? We didn't win but we had a fun girls night out.
Sunday morning relaxing with the dogs, drinking a lot of coffee, and doing blog things.
Weekly food prep was pretty easy this week. Breakfasts are egg muffins with sausage and sharp cheddar. Lunches are butternut squash and bean burritos pulled from the freezer. Snacks are kiwi, celery sticks, and pretzels.
1. I needed to use up some goat cheese, so I made a sauce with roasted red peppers, diced tomatoes, onion, garlic, and milk.
2. That was added to bowties and black olives. The side will be spinach salad.
3. More freezer cleanout: veggie rotini, ground beef, onion, garlic, basil, crushed tomatoes, spinach topped with a bit of monterey jack cheese and baked. I basically threw a bunch of shit together and it tasted great. I love when that happens.
4. A simple berry cobbler to round out the day. Recipe coming soon.

January spending freeze people, how's it going for you? Both of my budgeted weekend activities came in under budget. Remember: this freeze is about what you need - it doesn't mean doing nothing or spending nothing if that doesn't work for you. My January is jammed with activities, and my main goal with those is to stick to my budgeted spending amount. This Friday coming up I have an unplanned activity that I have to attend. So I'm using the money from something I bought in December and need to return on that, but will still document it for what it is.
Bloggers: Check out Not Entirely Perfect's
Blogging Resources Part I
and
Part II
culled from a weekend full of all the blog things. She's on her game and now you can be too.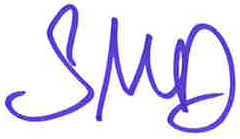 Linking up for