Two grocery stores on the way home Friday night, hausfrauing like a boss,
and the first two episodes of True Detective.
It's like a combination of The Killing and Low Winter Sun.
I liked it even though Matthew Mc's accent in the present day scenes was hard for me to understand.
Breakfast with Bill on Saturday and surprise surprise, more snow
+
Exercise via new zumba DVDs, an early birthday gift from Lori
+
I've been looking to replace OTC meds with essential oils. More on that once I start.
+
Dinner at The Pub with the Sannellis - it hasn't been remodeled in like 40+ years.
I loved every speck of it.
+
Known for their steaks, I got the biggest porterhouse imaginable and ate it all.
The resulting meat sweats and skipping lunch were totally worth it.
+
I love Sunday mornings with these three, puttering around in pajamas.
Me in pajamas, not them.
+
Weekly food prep: savory oatmeal for breakfast, fruit and raw veggies for snacks, turkey soup
+
Zumba sculpt & tone. I love these DVDs, they don't bore me and
I can zone out and look like a fool zumbaing in the privacy of my basement.
+
Reading: Margaret from Maine by Joseph Monninger
+
Sunday dinner: balsamic pork in the crockpot, wild rice, roasted carrots with thyme, spinach salad.
Recipes to come, if you're dying for any now, let me know.
+
Dad and Carol joined us for dinner and dessert - apple something with vanilla bean ice cream.
Not exactly a crisp since it started out in the crockpot and ended up not crispy.
+
More reading and Downton Abbey

Did you enter to win a $25 Lush gift card from the wonderful Steph at
Insert Classy Here
? She was gracious enough to include me and Lush is really awesome so you should really, really try to win it.
a Rafflecopter giveaway
Tomorrow: turkey rice soup.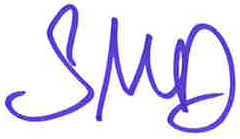 Linking up for