Friday I attempted to go to work, but the train was cancelled and my office ended up advising us to work from home, so back home I went. The ride to and from the train station took years off of my life. I didn't leave the house again until this morning. In addition to working...
1 - I tramped out to the shed to bring the Christmas bins in and began the process
2 - The dogs were not pleased with the 1 degree temperatures
3 - Nor was I, I took to the couch with a quilt at 6 and didn't get up all night.
1 - Welcome back house! Christmas is gone.
2 - I finished Stella Bain by Anita Shreve over a nice soup lunch. Days like this are why I always keep homemade soup in the freezer.
3 - Mae was a terror. She knocked things over all over the house and attacked my earring. But she's cute so we'll keep her.
4 to 6 - Guess which two MFD was responsible for? Hint - it's not the last minute guac.
Who else wakes up with a wild hair up their ass to change something organizationally? Only me?
I purged and reorganized the utility closet last week and Saturday decided to make some more changes. Located in the basement, the utility closet is the entire house's shit pit. It's where things go until they find homes. Since my precious ceramic Christmas trees are too fra-gee-lay to spend another winter out in the shed, I did a final switcheroo, which necessitated reorganizing the crawl space next to the powder room in the basement too. Holler.
1 to 3 - We woke up to ice ice baby. I guess the outside Christmas decor will stay up for a bit longer.
4 - Our dueling shore town coffee mugs: my Ocean City vs. MFD's Jersey Strong Cape May
5 - I tried out one of my new Christmas polishes: Essie warm & toasty turtleneck
6 - No mummery!
1 and 2 - We're the Millers and wings for at lunch
3 - Geege slept through it all
4 - Gus jackassed around through it all
5 - Beef and bean burritos from the freezer for dinner while I put together a
sponsor page
- sponsorship opportunities are now live
6 - The long awaited return of Downton Abbey. Lord Grantham is an epic turd. Nice to see Edith getting some ass about her. Can I be the Dowager Countess when I grow up?

First full week of work since the week of December 16. Let's do this thing.
January spending freeze people, how's it going for you? I'm good so far.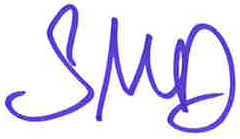 Linking up for