Happy New Year! Or as we say it in Philadelphia, Happy Mummers Day! Even our local news personalities slip into calling it Mummers Day. For those of you asking
what the F is a mummer?
,
click here
.
Want to watch the parade?
Watch it streaming live here beginning at 10 a.m
. MFD is in a string band, and the string bands should probably reach the judge's stand/TV area around 1:30. MFD is in the fifth band to appear, the Joseph A. Ferko String Band. Routines are only a little over four minutes long so if things are running on time they should be on around 2.
2014 Mummers Parade Live Stream
Best of luck to all of you mums, stay warm! I'll only be down there for a little bit but will be layered up like Randy in A Christmas Story. After that? Pork, sauerkraut, mashed potatoes, corn, and apple sauce is our traditional New Year's Day meal. Do you have one?
Wishing you the best this year. Grab 2014 by the collar and make it shake its caracas.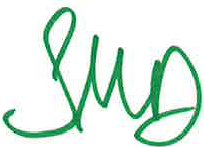 Remember, it's the start of the
January Spending Freeze
!