Last week I repainted MFD's office and turned it into big walk in closet for him where he can be messy with his clothes, leave his beloved ironing board up 24/7/365, and hoard scraps of paper as he is wont to do. He used to do those things in one of the spare rooms AND the office, and it was not working out well for my mental state being the borderline OCD person I am. I deleted the farging before photos off of my camera. WTF! So you can just see the wall color before. There was a desk in there that's been moved, and I brought the chair up from the living room. It's as done as it's going to get this close to Christmas.
2. Chocolate Chip Cookies, I straight up follow the Toll House recipe on the chips except I add a little more vanilla and less chips.
3. Peanut butter swirl cookies. These are flat as frick.
4. Salsa chicken in the crock for this week's dinners: five frozen chicken boobs, a jar of salsa, a can of diced green chiles, a few shakes of taco seasoning on low for five hours, shred and bomb. Fillings for tacos or fit to serve over rice or on a salad.
5. Pork tenderloin, oven roasted potatoes, and steamed broccoli for Sunday dinner. I seem to crave pork in the winter. They should call it the other winter white meat.
Also, it snowed for the third time in a week. This is not Fargo, Mother Nature. It's Philadelphia. Get it together. I have to say I'm pleased as punch the way my yellow door looks in every season. And I adore the snow man Carol & my dad handed down to us.
All of those things
Check out my Christmas Q&A with Steph from
Insert Classy Here
today!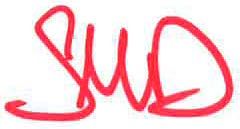 Linking up for