HO HO HO MOFOS. Friday night was my work Christmas party. It was fun, festive, and full of beer.
The Mellor Christmas dinner at Dad & Carol's was an Italian feast with apps from the Italian Market, sausage, lobster ravioli in vodka sauce, and Carol made lasagna with fresh pasta and ricotta. Amazing! I was full all night. I only like fresh ricotta. I don't care for the ones you can buy in the dairy case.
We had our nephews and Lori overnight on Saturday, and Lori and I hit DD, Target and PetSmart early. Then we went to Red Robin for lunch with my Mom, brothers, Aubrey and Nicole and it was glorious.
Guess what I found out? All seasons of Felicity are On Demand. So I did that and wrapped all the gifts.
All of those things

Last day of work until January 2. Let's do this.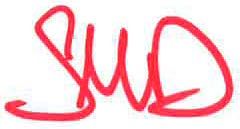 Linking up for Monday Morning Gossip with
Join the Gossip
and Monday Chatter with
The Adventures of the Pidala Family Five.