1. I was tickled pink to see many of you are also not fans of the Elf on the Shelf
after I shit on it in my Tuesday post
. The camaraderie among us made my Grinch heart grow two sizes. The Elf is a tattle tale and
you guys, I think Santa is mad
.
2. Transforming the office into a dressing room for MFD involves putting together book cases. Have I mentioned that I'm deficient in this area? I'm not good at following directions and I have very little patience.
This piece goes where? A derka derr. Fuck it, I'm going to get a drink.
3. I've slowed my roll in the kitchen so Tuesday recipe posts will be back in January. I need to clear some food out of the freezers. What types of recipes/kitchen related blog posts would you like to see in 2014? All suggestions are welcome, whether you're looking for cooking tips, shortcuts and substitutions, must-have tools, how-tos, storage ideas, or specific recipes.
4. Instance 989 of the book being better than the movie: The Perks of Being a Wallflower. I watched it Tuesday night. It wasn't bad, but it wasn't the book.
5. Speaking of books, I'm (still) currently reading The Shoemaker's Wife. What are you reading?
6. Tom Hanks is a guy I see in magazines and think, "I'd like to be friends with Tom Hanks." He seems smart, funny, down to earth...a guy who is a good husband and father, who has interests that extend beyond himself. But I'm not seeing Captain Phillips, Tom. I'm not. Not even when it comes on TV. Saving Mr. Banks? I might even go to the movie theater for that, which would mark the second time I've been to the theater in one year. New record.
7. Pharrell Williams is 40? Seriously? He looks 23.
8. Did you
enter my giveaway yesterday
? Winner gets to gift the charity of their choice with $25 out of my wallet. What are you waiting for, go enter and help someone!
9.
Wednesday, December 18

.
Attention bloggers, please mark your calendars and link up with
Jen from That's What She Read
and me for a Year in Review Link Up - Your Favorite Things in 2013. Grab the code below and spread the word! Let's get a highlight reel going around the internets. Those of you who don't have a blog, get your list ready! I want to read your 2013 highlights here in the comments on December 18!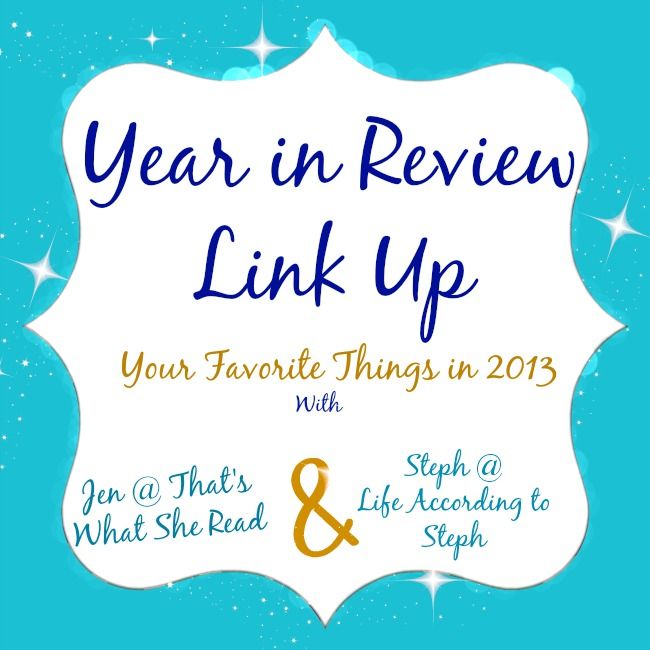 10. Ecard of the week:
"Yes," I said. "Isn't it pretty to think so?"
Quick! The first person to comment and name that famous closing line of a classic novel WITHOUT GOOGLING will get a $5 gift card to Dunkin Donuts. If you google it an Elf on a nearby shelf is not only going to tell Santa, he's also going to bite you in the ass. Hint: American writer. ETA: Winner! Suze from Straight on the Ground got it! It's The Sun Also Rises by Ernest Hemingway.