1. Short and sweet today because my impromptu upstairs office transformation project blew up and spread to moving furniture in all four upstairs bedrooms, purging all rooms, moving furniture to the basement, picking furniture up and assembling it, and waiting for furniture to be delivered. Who does this shit two weeks before Christmas? CRAZY PEOPLE, THAT'S WHO. You may recall our kitchen renovation project
was finished DECEMBER 23 a few years ago
and we were hosting Christmas that year and had to decorate and put the house back together and do food prep all in five minutes. We're not hosting this year, but still...what is wrong with us? Or me, really, MFD is just forced along for the ride. By Sunday we should be finished. Stay tuned for pics next week.
2. Why are these two back in the news? I've seen them in magazines. Living atop of Douche Hill
must've gotten lonely
.
3. Winter is a whore. A beautiful whore with her branches laden with pure snow and glittering ice, dazzling the eyes. But a whore nonetheless. My toes. They're frozen. Two layers of everything today.
4.
Wednesday, December 18!
Less than a week until the 2013 Year in Review link up. Anything and everything goes - your favorite events/books/movies/recipes/products. Join
Jen from That's What She Read
and me for a Year in Review Link Up - Your Favorite Things in 2013. Grab the code below and spread the word! Let's get a highlight reel going around the internets. Those of you who don't have a blog, get your list ready! I want to read your 2013 highlights here in the comments on Wednesday!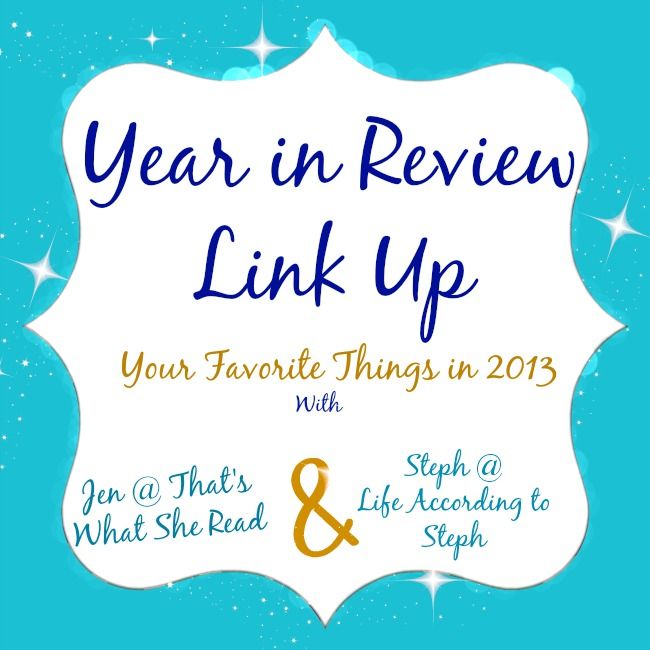 5. Happy birthday to my Gamma today! She doesn't use the internet but will feel the love.
6. Will poop references ever not be funny, and will most conversations ever end up not being about poop?
7. I forgot my phone at home this morning. Balls.
Tomorrow: Friday the 13th and other shit I don't believe in.