1. Horoscopes. Do we have certain characteristics attributable to our sun, moon, and rising signs? Yes. Can we figure out our days based on a four line horoscope in the paper that applies to every Pisces in the world? I don't think so.
2. Bigfoot. I saw Harry and The Hendersons in the theater in the Bucks County Mall in 1987 and I still don't believe in Big Foot. The Loch Ness Monster? I'm still up in the air.
4. Paying full price for anything except higher end makeup and perfume that doesn't go on sale ever. Whyyyy.
5. Using e-readers. If I'm going to read a book I need to hold the book and smell it.
6. Organized religion. I can't get behind the business side of religion or the Westboro Baptist type organizations who are out there doing bad in the name of religion.
7. Dancing. Just kidding, I'm not the Rev. Shaw Moore from Bomont.
9. Perfection or hiding my flaws. I let my freak flag fly.
10. Eye/dental not being covered under insurance along with the rest of your body. Get it together insurance or whoever is in charge of this. We shouldn't be paying extra for eyes and teeth. That shit is important.
What don't you believe in?
King bed delivery today! Weekend starting at 5! Holler! What's good in your hood today?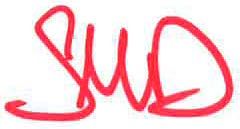 Linking up with Joy even though this is the Friday Five times two.