That's why I keep a small portion of my Grinch heart kid-like for this season. Christmas is about many things, and for me one of those things is the joy and excitement throughout December over things big and small.
Things I liked about Christmas as a kid and still like as an adult
Seeing Santa
A fully decked out, lit up Christmas tree
Driving around looking at Christmas lights
Hearing my favorite Christmas Carol
Hating on Karen in Frosty the Snow Man
Choosing special (coordinated) pajamas to wear to bed on Christmas Eve
Saying HO HO HO
Waking up to gifts, especially stockings
White string lights everywhere
Eating Christmas cookies
The anticipation and bustle of Christmas Eve
Spending time with framily
Decorating the tree. Every Christmas Eve my parents had me and my brother decorate the tree. I may be the only kid who hated it. Thankfully the tree is MFD's forte so as an adult I never have to touch the tree.
Making Christmas cookies. What an epic mess, and exhausting. My mom always makes cut out sugar and molasses cookies, and while I can't shove them in my face fast enough, I always crapped out in the middle of helping her make them when I was little and have no desire to make them now. As an adult, I prefer to just get my bin of cookies from her and go on my merry way. I make other cookies, but not those! But if YOU want to make them...
1/2 cup of butter
1 cups of sugar
1 egg
2 cups of flour
2 tsp baking powder
1/2 tsp salt
1/2 tsp of vanilla

Preheat oven to 375.

Cream together butter,sugar,eggs. Then add remaining ingredients and combine. Wrap in plastic and chill for a half hour. Roll out on a floured surface and cut out. Top with colored sugar or jimmies.

Bake for 8 minutes.


The Dalaimomma's Molasses Cookies (can be doubled)
3 3/4 cups flour
1 tsp baking soda
1/2 tsp salt
4 tblsps unsweetened cocoa
3 tsps cinnamon
2 tsps allspice
2 sticks butter
1 cup sugar
1 egg
1/2 cup molasses
Preheat oven to 350.
Combine dry ingredients. In a separate bowl, cream butter, sugar, egg, and molasses until smooth. Combine wet and dry ingredients. Wrap dough and chill for a few hours. Roll out on a floured surface and cut out with cookie cutters of your choice.
They can be iced with sugar icing. My mom uses jimmies or colored sugar.
Bake at 350 for 8 minutes.
****************************************
Haikuesday
Oh Christmas cookies,
****************************************
What makes you feel like a kid on Christmas? What are your favorite cookies to make for the holiday?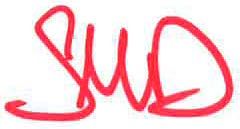 Linking up with