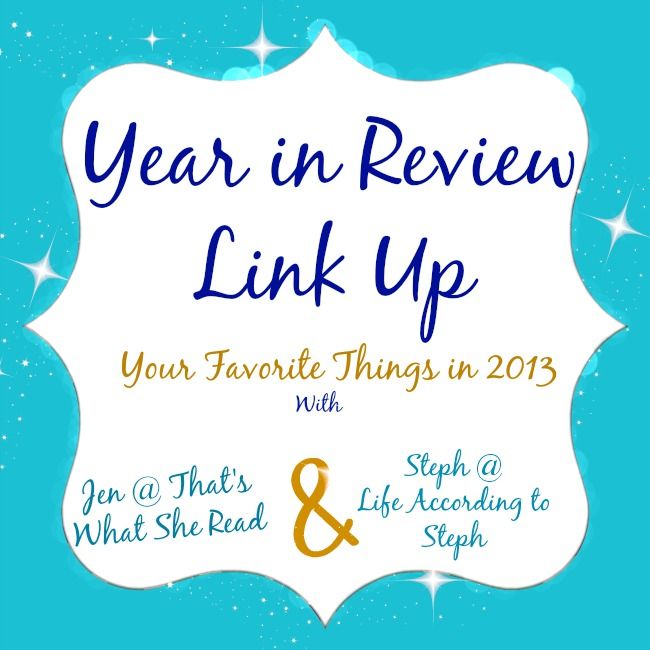 Let's do this. Settle in, it's a whole year in review.
I'm currently reading my 50th book of 2013. These are my top 10:
1. Me Before You by Jojo Moyes
2. The Rosie Project by Graeme Simsion
3. Crossing to Safety by Wallace Stegner
4. Looking for Alaska by John Green
5. The Secret Keeper by Kate Morton
6. A Hundred Summers by Beatriz Williams
7. The Perks of Being a Wallflower by Stephen Chbosky
8. The Light Between Oceans by M.L. Stedman
9. The Night Circus by Erin Morgenstern
10. Winter Garden by Kristin Hannah
1. The Blacklist
2. The Americans
3. Downton Abbey
4. Veep
5. The Killing
6. Sons of Anarchy (I'm up to season five)
7. The Sopranos (I watched all episodes this year)
***Favorite People to hate on TV: Dana on Homeland, the inept FBI on The Following, Elena on The Vampire Diaries, Clay on Sons of Anarchy

Favorite Songs
1. Get Lucky - Daft Punk/Pharrell Williams
2. Royals - Lorde
3. Pompeii - Bastille
4. When I Was Your Man - Bruno Mars
5. Ho Hey - Lumineers
6. Suit & Tie - JT
7. Wake Me Up - Avicii
1. Engagements! Kim & Steve, Stephen & Aubrey, Shawn & Maggie. Happy things.
2. Babies! My aunt Dawn and Sergio and cousin Tiffany and Brandon had babies in June. Two of MFD's cousins had babies - Matthew and Laura and Nicole and Patrick. Frank and Amanda found out they're expecting in 2014.
6. Maisel joined our family
10.
Relay For Life
11. Declaring Sundays stay at home days whenever possible
12. Getting a new king bed
13. Expanding the gallery wall going up the stairs
14. Turning the office into a dressing room and rearranging the upstairs
15. Re-doing the front retaining walls and painting the front door yellow
16. Learning how to do a sage smudge on my house to usher out negativity, how to
make perfect rice in the crockpot and freeze it
, that hard boiled eggs are easier to peel when you make them in the oven, and
how to fold a fitted sheet
17. Already started paying for 2014's vacation
18. MFD had a successful year in his business even though he was on crutches for over 12 weeks - not cool when you're a realtor and need to be on the move
19. We got a fake tree! Finally!
20. I did three spending freezes with not too shabby results, and my next one is set for January with a link up planned for February 4 if you're down. More info to come.
(when the link goes to my pin on pinterest, I've noted alterations in the description)
2. Essie nail polish (above L-R) Madison Ave-Hue, Sunday Funday, Cashmere Bathrobe, and It's Genius
3. L'Oreal Voluminous Million Lashes, the poor lady's Lancome Definicils
4.
Erin Condren planner
5. Trader Joe's Face Wash and Moisturizer
6. Palmolive Soft Touch Aloe
7. Lodge Enamel cast iron dutch oven - total kitchen work horse.
8. Coconut oil - Good for face, body, hair...Christ even my dogs eat it to better their skin and coat
9.
Muji Makeup Storage
10. Nordic bakewear - that photo is after using it all year and never once spraying it with nonstick spray. It is exceptional. I buy them at TJ Maxx or Marshalls.
In general, 2013 as a year was harder than most for many people I know, me included. I won't be sorry to see it go. I also won't be listing the shit events because who wants to read a wahhhhmbulance list? No one, son.
However, from all bad comes good if you're open to it. The things that were hard for me taught me the most even when the only thing they taught me was that I could persevere. Plus look at this large list I've amassed, all these good things! There is always yin and yang, good and bad. I really think you need some bad to appreciate how good the good is. That's life, and there is beauty in the nuances. Signing off with one of my all-time favorite quotes:
Are you ready to link up? Non-bloggers, give me your favorites in the comments!
Bloggers, grab a button, link up below, and follow us on Twitter:
Life According to Steph
and
That's What She Read
. Include #2013favorites in your tweets if you tweet. Go check out everyone's year in review and leave comments nice nice! I have no clue why the link up is showing up three times I deleted it and there's no extra code in the HTML screen, but I'm no Zuckerberg so I'm afraid to touch it. Whatevs.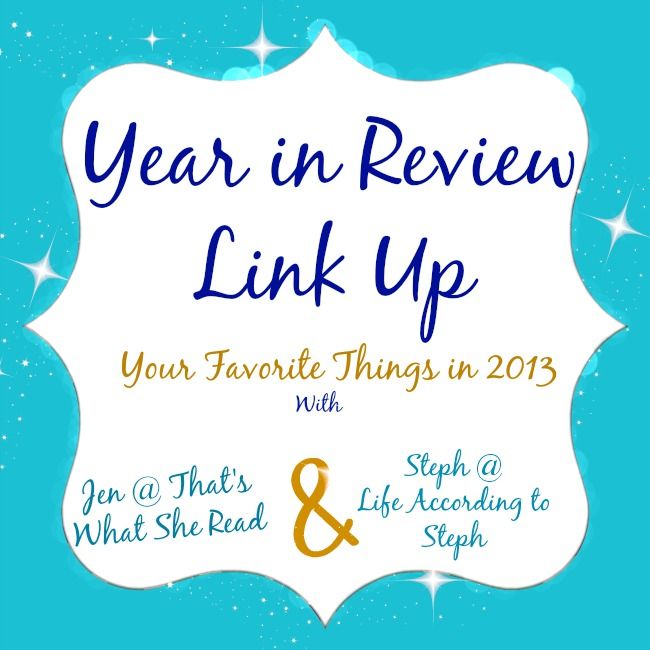 2013 Favorites - Year in Review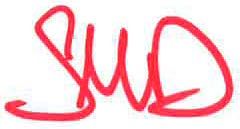 Do you have favorite songs in your review?
Link up with Helene today for Favorite Songs in 2013
!
Also linking up with
Kathy for Humpday Confessions
over at
Dateless in Dallas
because she said I could even though there's nothing confessional about it.