I've been taking the train every day to and from work for over five years. Here are some things I've learned.
1. Everything is filthy. Ev-er-y-thing. And I'm not even a germophobe. You need Wet Wipes or hand sanitizer. Open doors at the station by pushing with your arm and avoid touching anything on the train or in the station if you don't have to.
2. Some people have no ability to distinguish things that should be done in their living room or bathroom from things that should be done on the train. Examples I have personally seen: clipping nails AND TOENAILS, filing nails, nose picking, applying a full face of makeup (including liquid makeup after they have touched hand rails and seats), scab picking, brushing hair, plucking eyebrows. On and on and freaking gross. A good rule is that if whatever you want to do on the train will cause anything from your body to shed itself into the atmosphere, DO NOT DO IT.
3. Always go to the bathroom before you get on the train, even if you think you don't have to. If you don't, it will be the day you're stuck on there with no bathroom for three hours because of a downed live wire. Unfortunately I know this one from personal experience as well. I was sitting next to an 8 month pregnant woman that day and offered her my lunch tupperware to pee in.
4. Wear comfortable shoes. You never know when the train will be late or you'll have to stand, and if the train is late AND packed, it always takes at least 15 additional minutes to get to your destination.
5. Some people are pushy assholes and think nothing of pushing women and elderly people out of the way to get on the train. Get your elbows out.
6. People will get up and stand near the door so they can be the first off the train at their stop even when the stop is five minutes away. If you are sitting at the front of the train that means you have ass in your face for that time. Even though it means more ass time for you, the best is when the train pauses between stops and those people start to shift on their feet and complain. You should've stayed seated, fools!
7. Grown adults will throw a fucking hissy fit when people are talking in the Quiet Ride Car. They will also nearly come to blows and it will be funny even though it shouldn't be. Literally this very morning the lady next to me freaked on two innocent ladies taking the train to the airport. They didn't know, bitch! You could point it out nicely instead of losing your shit.
8. If it smells like pee, it's pee. If you're walking in the station, avoid puddles and be on the lookout for human dookey, especially on the stairs but I've also had to dodge it in the actual station.
9. SEPTA's favorite season is Slippery Rail Season - finally an excuse for the delays that happen all year.
10. If you sit in the one seat at the front that faces the rest of the train, you will see and hear some hilarious and ridiculous things: girls wearing bump-its, mean old ladies being crabby apples to everyone, people sleeping, people blowing up sleep pillows and wearing sleep masks for a ride that lasts 15 minutes, crafts and projects coming to life as the days go by, what people are reading, crazy people having full on conversations with themselves, people having extremely loud personal cell phone conversations, amazing toupees, all sorts of fashion, grown adults fighting, on and on and on. It can be frustrating, stressful, rageful...but it's also interesting and entertaining if you're observant.
Happy big birthday to my wonderful friend Mimi, who has the biggest, most generous heart. Love you Meem!
Congratulations to the fabulous Helene for winning the
Holiday Charity Giveaway
and to all of you that entered. $25 will be given to the charity of Helene's choice (see below).
I hope we can all do something small to improve someone's life today, whether it's giving a smile to someone who needs it, holding the door, buying the person behind us in line coffee, or saying hello to someone we don't know. Go out there and do good today.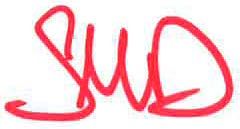 Linking up with