5:52 p.m.
I stopped at 7-11 for Drumsticks and king sized Reese's cups. I hit the Redbox out front for The Dark Knight Rises and Pitch Perfect.
6:30 p.m.
I took
this recipe
, doubled the sour cream, added more cheese than was necessary (blue, shredded sharp cheddar, parmesan), and omitted the onions and bacon because I was fresh out of bacon. MFD scoured both freezers but alas, there was none. It was fatty buddahlatti, but it was really good. The jalapenos gave it a great kick.
7:30 p.m. - ??
Three episodes of The Office (I detest the Jim/Pam/Brian storyline, and Andy's return), one Criminal Minds (freaky), and a night of sleep on the couch for all of us.
6:39 a.m.
Who let the dogs out? I did, I did. We only got about five inches of snow on Friday night. I'm happy I'm not in New England. Saturday dawned cold as hell and the snow was blowing every which way.
8:30 a.m.
Coffee, a look at the snow, some quality time with the Property Brothers, lounging for all, and blog reading. I have to take photos of my coffee every weekend day. It's a personal rule.
10:40 - 11:15 a.m.
Shoveling and cleaning cars off. I never help shovel, but I decided to use it as my exercise for the day. I'm sure MFD was pleased to have help.
11:15 - 11:50 a.m.
Family walk. Gleeful galloping dogs in the fields.
12:15 p.m.
These healthy banana muffins
were excellent. MFD ate five at once. Thanks to Erin at
Keep Calm & Sparkle
for hooking me up with the recipe.
1:00 - 2:30 p.m.
Reading while flanked by dogs, and intermittent dog photo ops.
2:00 - 5:00 p.m.
The Dark Knight Rises. Bane was hard to understand and freaky. I love how they call Batman "The Batman." Just Batman will do, Commissioner Gordon. Just Batman. It never fails that whenever I'm in the middle of a movie, I feel like getting a shower. MFD kept pausing to make and answer phone calls, so I got my wish: a quick shower and a change into different lounge attire.
4:00 p.m.
The battle continues, one more month to go. Which one will be cancelled in March? Birch Box or Ipsy? Neither really impressed me this month, but overall I've liked Ipsy better. I've been taking what I won't use from both boxes and putting them aside to give away at a later date.
7:42 p.m.
The Christie McVie vs. Stevie Nicks argument rears its head. MFD and I have been having this argument for 15 years. I don't have much time for Christie. I don't dislike her, but I don't think she is Fleetwood Mac like Stevie Nicks is Fleetwood Mac. MFD always wants me to soften my stance.
7 something - 9 something p.m.
Moonrise Kingdom. I loved it. MFD fell asleep about 10 minutes in. We tried watching Pitch Perfect first, but that wasn't doing it for us.
10:00 p.m. - 11:15 p.m.
I finished Defending Jacob, which I found to be disturbing, and started Heads in Beds, a tell all about the hotel industry. Then zzzzz.
8:25 a.m.
I woke up at 7:25 and laid in bed for an hour, a luxury I can't afford on a weekday. It was glorious. Coffee, laundry, blog reading, and 30 minutes of toning exercises while watching The Vampire Diaries.
11:30 a.m. - 2 p.m.
Out and about: Lunch with my brother Stephen at On the Border. I ate like I was going to the chair and this was my last meal, so pictured below are the dregs. I also stopped at Target, where I discovered they are raiding my closet circa 1989. Very concerning.
2:30 p.m.
I baked brownies in muffin sizes. MFD licked the bowl. Okay, I had some too.
3:00 - 6:30 p.m
. Nashville, CSI and a nap. I woke up feeling shitty.
8:00 p.m.
Sunday dinner: salad, delicious lasagna a la my mother-in-law, and garlic bread.
8:30 - 11:30
. Reading, Downton Abbey, Sunday night crying time. I'm unable to watch the Grammys in their entirety. Too many douches.
How did I come to the timeline? I saw
Casey's A Day in the Life
post on Saturday and said what the hell! Let me give this a go on a weekend when I'll have photos. I'll probably do it again in the future on a weekday. I'm always intensely interested in how people spend their days versus how I spend mine. Regardless of what you did, I hope you had a good one!
You still have 15 hours to enter my
$25 Target giftcard giveaway
!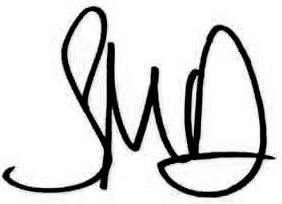 Linking up with Sami & Leeann for Weekend Update and Syn for This Weekend I...